Great news! We have completed a demonstration version of the Compliance Verification Tool (CVT) that you can download and play with.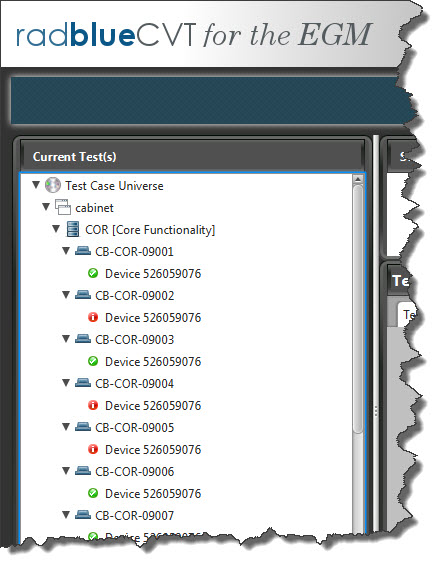 The CVT is a test tool that allows you to quickly determine whether your gaming products meet a basic standard for G2S implementation.
What does this mean for you?
It means ensured interoperability. It means a cost-effective way to quickly get products to the slot floor. It means a definitive method to assess that your products meet G2S protocols. It means confidence in your G2S gaming products.
The goal of this first CVT Demo release is to show the overall design and flow of the CVT's user interface. At this point in the project, we are soliciting your feedback to help us make the tool as useful and easy-to-use as possible. If you are interested in test driving the CVT, simply download and run the installer (32-bit or 64-bit).
In this release, you can set up and run tests using canned data, work with test case profiles, view test results and export test session data – in essence, you can try most everything in the CVT without connecting to an actual G2S EGM.
If you would like to know more about the CVT, visit the CVT product page.
For technical details, go to the CVT Development Portal.
or
Download any of the following to get started:
Installer  |  Release Notes  | Getting Started  |  Questions to Consider