During our RGS Tester Toolkit (TTK) review in this blog spot we have talked about the module functionality that gives the user the ability to customize which G2S commands get sent to an EGM by using a Startup Algorithm. TTK also has the ability to configure responses and define how RGS responds to the EGM G2S commands too.
Response Manager
Response Manager is found on a tab just like the other tools in the TTK layout. This feature gives the user that ability to design and control the response/reply interaction of G2S commands to and from the EGM.
Response Manager enables a user to create a response configuration. That configuration can be one or more custom responses predefined to be used when a specific G2S command is received from the EGM. The configuration options include the ability to create the text of the message, the specific command it is sent in response to and the definition of a pattern in which to use the response. For example, only use the customized text one time out of the next 4 times the target command is sent.
A response action definition is also allowed. The response action can be no action at all, a custom command sent, a predefined application error or even a customized application error.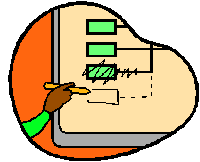 Although the goal of Response Manager is customization, the RadBlue developers didn't spare usability or leave the user out alone in the tool. The Response Manager comes with a standard response configuration and also an alternative, so that anyone new to the tool can hit the ground running by reviewing the set up in the pre-loaded example.
Developers and testers alike know that "happy path" development isn't enough. Alternate outcome, edge cases, and failure response development and testing is required to ensure production-worthy products. Using Response Manager for these applications makes things so much easier. And, once created, these response configurations can be used repeatedly when they are set as the default or used on the fly only when needed in RGS.
Need to know more?  Check out the Tester Toolkit User Guide.
Would you like a test drive? Contact us about a temporary evaluation license of this great add-on at support@radblue.com.