Luckily, just as I was ready to close the Tester Toolkit (TTK) review series, RGS v 38 came out with an entirely brand new function: GAT software verification. The GAT Management Control in RGS consists of two parts: the GAT Component Digest and the GAT Component Verification. Here's an overview.
GAT Component Digest
Located on the TTK menu tab, a user can create a signature digest file for the software on a known EGM that can later be used to verify the software signatures on another EGM to make sure the second EGM is running the same software (or at least is able to generate the same signatures).
The digest lets the user select Verify Components, which launches a new object that contains a listing of all components in the selected EGM, as were reported by the EGM during the start-up algorithm. Verify Components performs a validation on each selected component (or all of them) using the provided values. There's even an Automate feature that will have the RGS automatically process all unverified algorithms for all components in the EGM.
Where Seeds, Salts or Offsets are supported for an algorithm, RGS automatically provides a value (displayed as columns in a table). As each successful verification result is returned, they are marked for the user to select if desired and added to the digest file of known-good software as reported by the control EGM.
 GAT Component Verification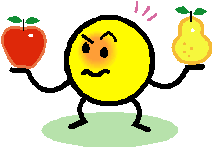 In GAT Component Verification the RGS randomly selects an algorithm for each component from the set of combinations that are common between the EGM under test and the GAT Component Digest File. For each verification, the stored Salt, Seed and /or Offset for the selected algorithm of each component is sent to the test EGM in the gat.doVerification command. The EGM is then expected to return the same result that is stored in the selected Component Digest File. As each result is returned by the EGM, a table is updated with the result of the verification. The results can then be exported to an Excel report, if needed.
In this blog spot, over the last few weeks, I've been reviewing the RGS Tester Toolkit (TTK) features and functions in an effort to let everyone else know what RGS Power Users have already figured out – This add-on is a must-have. I hope you've enjoyed this walk through and you can see that at RadBlue we design with our customers in mind.
Would you like to test drive RGS TTK? Contact us about a temporary evaluation license of this great add-on at support@radblue.com.