Helping you succeed
This may sound crazy, but we like it when you succeed. In fact, your success is our mission. But don't take our word for it. Just ask our clients. Our products and services help gaming technology teams around the world implement G2S effectively.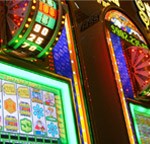 Our Simulators help developers implement GSA protocols in a standard way. They also give test teams the tools they need to find issues specific to GSA protocols. Whether you're working with EGMs, developing a G2S host system or implementing S2S, we can help you make your products exceptional.
Get a jump on your development
In addition to making great tools, our team of G2S protocol experts can supplement your development efforts through custom development projects, training and consulting. Whether you are a gaming technology vendor or a third-party vendor that interfaces with gaming technology, our solutions are effective, reliable and cost-efficient.
Give us a call – let's figure out how to get you started on the path to G2S? Let's talk.