Our test tools aren't just reliable and easy to use. They also reflect a deep understanding of GSA protocols and a thoughtful organization of protocol capabilities, giving you an efficient and effective platform on which to conduct G2S or S2S testing.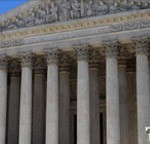 Don't believe us? Try them out and see for yourself.
A test tool for every occasion. . .
Testing a G2S host?
The RadBlue System Tester (RST) lets you simulate EGM player activity, run test scripts and view all messages in real time.
Testing an EGM?
From the RadBlue G2S Scope (RGS), you can send G2S messages to an EGM and view all messaging activity in real time. The powerful Tester Toolkit module module lets you customize the startup script, customize response messages and build and run your own custom messaging scripts. Finally, the Advanced Transcript Analyzer will review the entire set of G2S messages, quickly identifying any errors (or bad messages) that occurred during the session.
Testing an S2S product?
The RadBlue S2S Simulator (RSS) lets you simulate the System To System (S2S) messages for either endpoint, to test S2S communications  between a central host and another S2S server, such as an edge server that communicates with electronic Gaming Machines (EGMs), Video Lottery Terminals (VLTs) or kiosks.
Need to know what's going on between two G2S or S2S entities?
The RadBlue Protocol Analyzer (RPA) verifies G2S or S2S messages between two endpoints. Individual messaging errors are displayed in real-time along with a transcript of all activity to let you quickly ascertain where the issues are and why they are occurring. The Advanced Transcript Analyzer is also included with the RPA to provide advanced analysis of the G2S messages that occurred during the session.
In addition to our tools, we offer the following services:
• Custom Development: We provide custom solutions tailored to your networked gaming needs.
• Consulting: Our in-depth understanding of GSA's G2S and S2S protocols can help you implement projects in the most effective and cost-effective manner possible.
Contact us today and let's see how we can help.