Innovative solutions for the next generation of gaming
Networked gaming, using open-source Gaming Standards Association (GSA) protocols such as Game To System (G2S) or System To System (S2S) over a standard Internet connection, is already hitting casinos. But the revolution is just beginning: your choices will expand exponentially as applications that take advantage of current and emerging web-services-based technologies.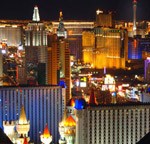 Networked gaming presents a unique challenge: You must now keep an eye on your existing technologies while coming up to speed on networked gaming. But how do you know what you don't know? That's where RadBlue comes in.
We are gaming technology enthusiasts. No, really. We love this stuff. And, we have real-world experience with GSA protocols, as well as traditional technologies, that we can put to work for you. We are the independent leader in G2S and S2S technologies. In fact, we built the first G2S implementations of an EGM and host, simulators that are now used by gaming technology vendors worldwide for development and testing. GSA University uses our tools to teach the G2S protocol around the world, and gaming regulators use our tools for G2S-based certification testing.
So, how can we help you?
Custom Development: Get the information you want, where you want it. We provide custom solutions tailored to your casino's needs.
Products: S2S or G2S vendors not playing nice? Stop the finger-pointing with the RadBlue Protocol Analyzer.
Consulting: Our expert advice can help you maximize your investment in networked gaming and ensure that your casino is ready for future technologies.
Training: Our customized training will bring your team up-to-speed quickly on what they need to know to successfully implement networked gaming technologies.
Contact us today to find out how we can help you maximize and future-proof your technology investment.
The future is here. Don't be afraid. Become an informed consumer.